Your Home for Urgent Care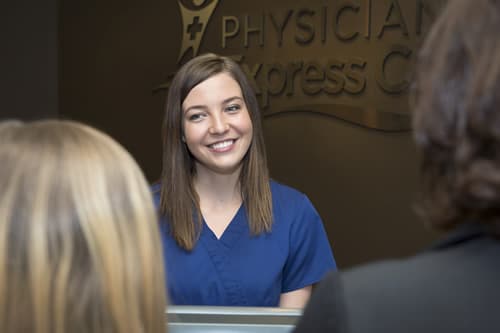 Physician's Express Care wants to be your first choice when it comes to urgent care. We provide a vast array of services and treatments for all ages. Our services include minor emergency care, screenings, vaccinations and more. Most of our clinics are open 6 days a week, Monday through Saturday from 9AM-7PM for walk-ins, so you never have to worry about making an appointment. With work and social schedules becoming more demanding and inflexible, you need an urgent care partner on your terms.
We understand that life goes on past regular doctor's hours. That's why you and your loved ones need a partner you can trust. You can count on us to provide expert, personalized treatment that puts your most critical concerns at ease. Our environment is designed for patient comfort and accessibility, to make you feel more at home. Our warm and attentive staff utilizes the latest technology and treatment practices in the industry, to ensure an efficient experience that honors your time and schedule.